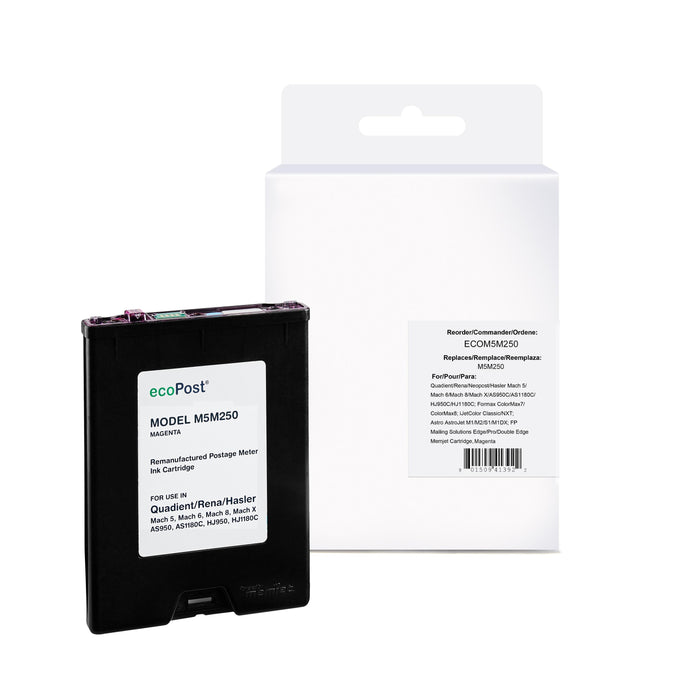 Formax CJ-22 Memjet Yellow Ink Cartridge
AMERICAN MAILING SOLUTIONS INC. offers a high-quality, low-cost alternative to OEM addressing ink cartridges. Our products are manufactured in state-of-the-art facilities and undergo rigorous quality assurance testing. These products are fully compatible with today's most popular envelope printers. Our ink is specially formulated for the Mach Series Mach 5, Mach 6, Mach 8, Mach X, Quadient AS950C, AS1180C, HASLER HJ950C, HJ1180C, Formax ColorMax7, ColorMax8; iJetColor Classic, NXT; Astro AstroJet M1, M2, S1, M1DX; FP Mailing Solutions Edge, Edge Pro, and Double Edge envelope printers.
FORMAX YELLOW INK CARTRIDGE: Use AMERICAN MAILING SOLUTIONS INC. for all your ColorMax7 and ColorMax8 envelope printers today! Our yellow ink cartridge has compatibility with ColorMax7 and ColorMax8. 1 per box.
SAVE MONEY WITHOUT VOIDING WARRANTY: Our Formax CJ-22 high-quality yellow ink is professionally formulated to work in your ColorMax7 and ColorMax8 envelope printer. Please buy with confidence knowing our products will not damage your machine and will not void your warranty.
YIELDS SAME AS OEM: Our Formax CJ-22 - 250 ml. yellow ink cartridge is competitively priced and outperforms! Our addressing ink cartridge yields the same as OEM, so you can get more value than buying OEM.
We are a VETERAN-OWNED BUSINESS and a NATIVE AMERICAN-OWNED BUSINESS - registered with U.S. Fed Gov. (cage code 7SZF3). We believe that our customers choose to buy from us because we apply the same military and deep-rooted American values in our products & customer support. Buy with confidence!